Puppies planned Fall 2023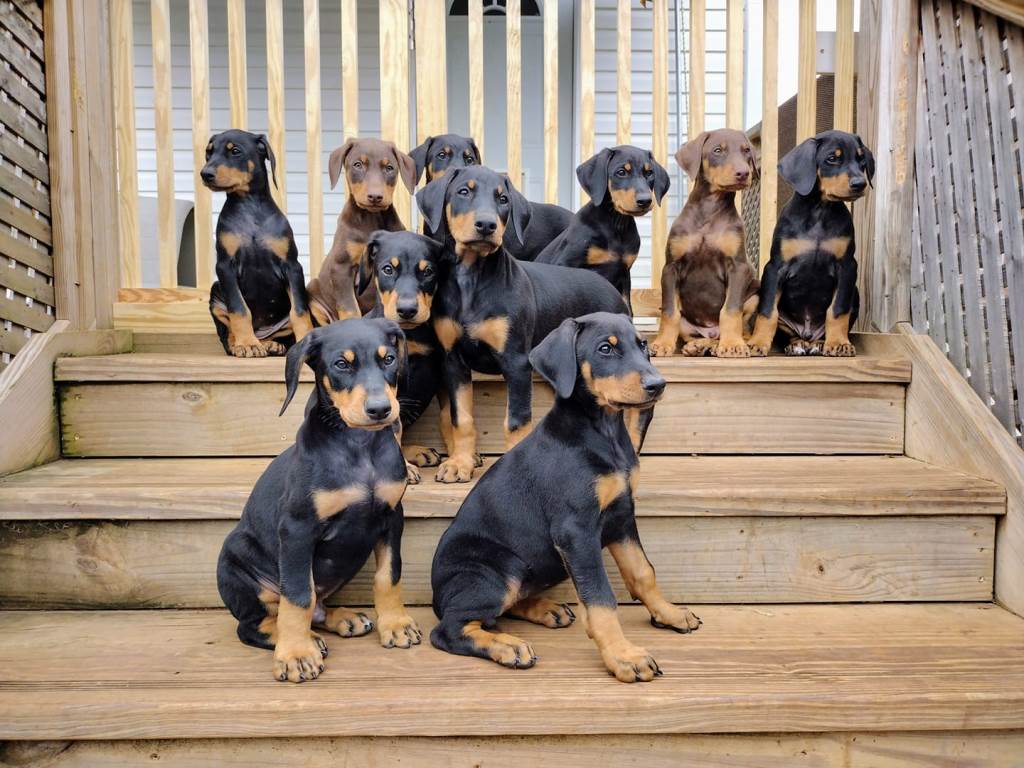 Email: 
shelly@sheliandobe.com
If you are interested in being added to our waiting list for a future puppy, please visit the OUR POLICY page where you will find our requirements, pricing, etc. and complete the Puppy Application. 
We will then be in touch with you.
 ~We do not have a kennel.  Our dogs all live in our home as family members.  Puppies are whelped in our home in close proximity to all the usual household goings on.  Puppies are well socialized, exposed to many new things.  Puppies are crate trained, leash trained (more or less) and have been started on housebreaking by the time they go to their new homes.  We take our puppies/dogs back anytime for any reason, and all puppy buyers sign a contract stating that the dog will be returned to us should an owner be unable to keep him/her.
 ~All of our dogs are health tested for genetic problems applicable to the breed. (i.e. - Cardio, Liver, Kidney, Thyroid, vWD, Hips, etc.)  We make every effort to insure we breed healthy dogs with excellent temperaments and longevity.   In addition to genetics--- environment, vaccination history, and diet also contribute to a dogs overall health and longevity.  If you are considering a Doberman, you should educate yourself thoroughly on the breed's temperament, personality and health issues.
 ~Our dogs are fed a natural, species appropriate raw diet along with a holistic, highly nutritious kibble.  Puppies are weaned to this same diet.  Puppies are holistically and naturally raised with minimal vaccinations, no chemicals and no antibiotics.
OUR PUPPIES COME WITH



Tails Docked

 


Dew Claws Removed

 


Ears Cropped (no exceptions)

 


Vet Checked

 


30 days Pet Insurance

 


All Age Appropriate Vaccinations

 


Wormed

 


Micro-chipped

 


Health Warranty

 


Meet/Exceed Rules of 7

 


Early Stimulation Exercises

 

 

Temperament Tested 
AKC Registration 
4 Generation Pedigree 
- Pet puppies on limited Registration 
- Show puppies on co-ownership Contract 
Toys 
Blanket 
Collar 
Food to get you started 
Treats 
Ear Posting Kit 
Breeder Support

We breed first for ourselves and generally keep and/or co-own a puppy or puppies from every litter. 
Show and Performance homes are given priority. 

- ALL PUPPIES ARE CROPPED, NO EXCEPTIONS! 
- WE DO REQUIRE A PHYSICALLY FENCED YARD/AREA AT LEAST 5' IN HEIGHT - Electronic/Invisible Fences are NOT acceptable.  
- WE DO NOT SHIP OUR PUPPIES.  YOU MUST PICK THEM UP IN PERSON.  We are located near Greenville, SC. 
- WE DO CHECK REFERENCES 
- WE MAY DO A HOME CHECK, OR SOMEONE ACTING ON OUR BEHALF MAY DO A HOME CHECK 

CLICK HERE TO SEE SOME OF THE THINGS WE DO WITH OUR PUPPIES 

If you are interested in being on our waiting list, please click the link below: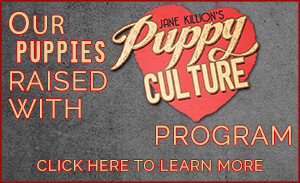 Members, Doberman Pinscher Club of America 
We follow the Doberman Pinscher Club of America's Code of Ethics 
We do not condone or support the breeding of the "white"/"albino" Doberman as it is a genetic mutation for more information visit:www.dpca.org